July is UV Awareness Month
In July, we raise awareness that UV is the root cause of most skin cancers and encourage the public to take precautions. The AAD recommends that the public #PracticeSafeSun the year-round by following three simple steps while outdoors:
---
Child UV Safety
To keep your child safe outdoors, dermatologists recommend the following tips: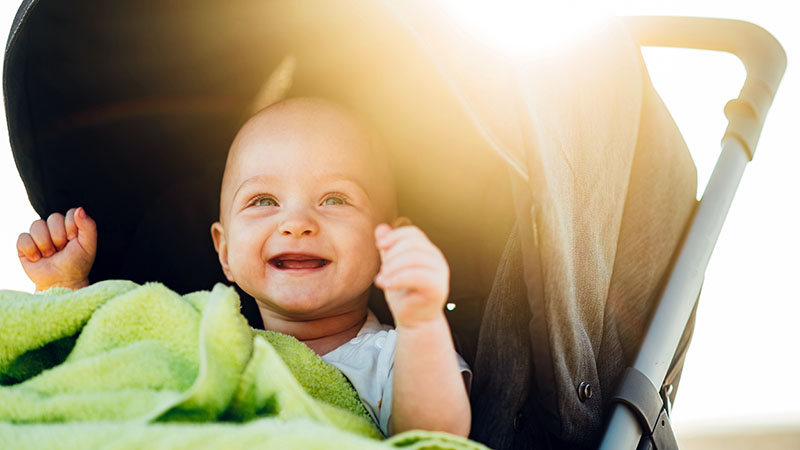 1. Keep Your Baby in the Shade
Shade is the best way to shield your baby from the sun, especially if he or she is younger than six months old. Keep your baby in the shade as much as possible, and if you can't find shade, create your own using an umbrella, canopy or the hood of a stroller.
2. Dress Your Baby in Sun-Protective Clothing
Such as a lightweight, long-sleeved shirt and pants. In addition, make sure your baby always wears a wide-brimmed hat and sunglasses with UV protection.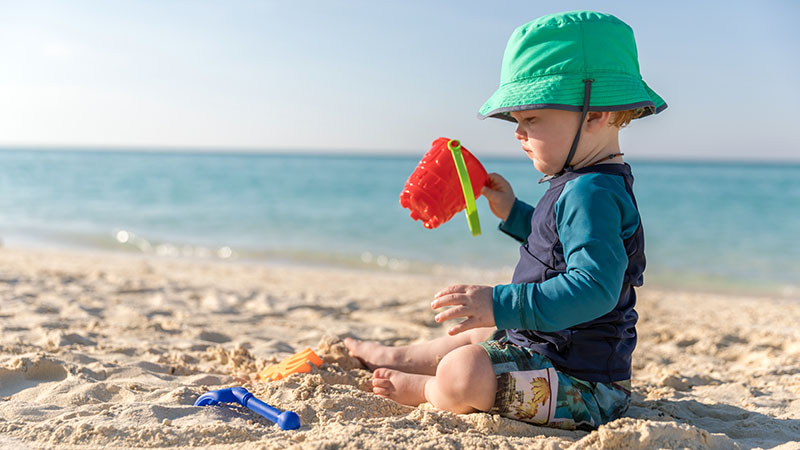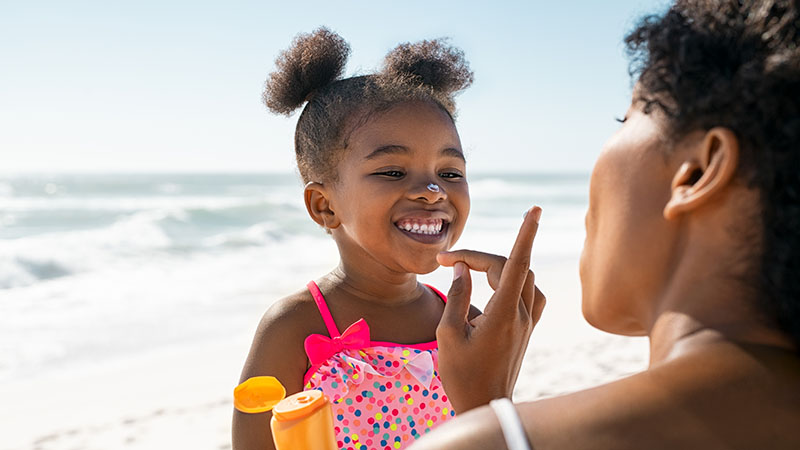 3. Minimize Sunscreen Use on Children Younger Than 6 Months Old
However, if shade and adequate clothing are not available, parents and caretakers may apply a minimal amount of broad-spectrum, water-resistant sunscreen with an SPF of at least 30 to their children's skin. Sunscreens containing titanium dioxide or zinc oxide are less likely to irritate a baby's sensitive skin. Remember to reapply your child's sunscreen every two hours or immediately after swimming or sweating, as there is no such thing as "waterproof" sunscreen.
4. Stay Safe on Hot Days
In addition to sun protection, stay safe on hot days by making sure your kids do not get overheated and drink plenty of fluids. If your child is fussy, crying excessively or has redness on any exposed skin, take him or her indoors immediately.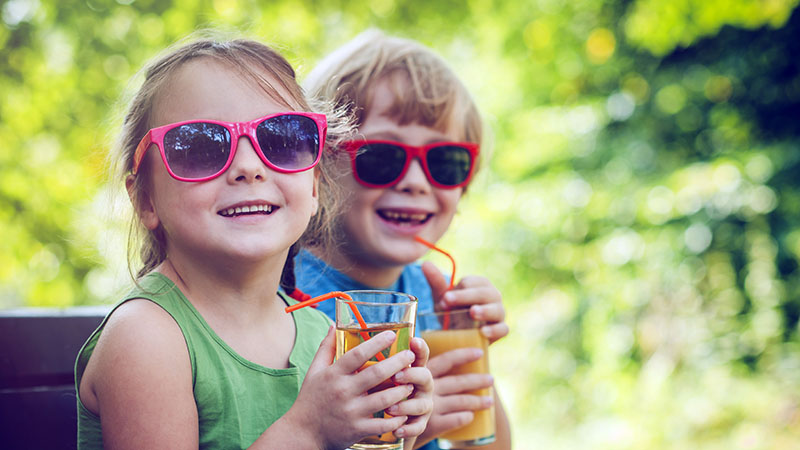 ---
Wear Sun-Protective Clothing
To help protect your skin from the sun, dermatologists recommend wearing the following items: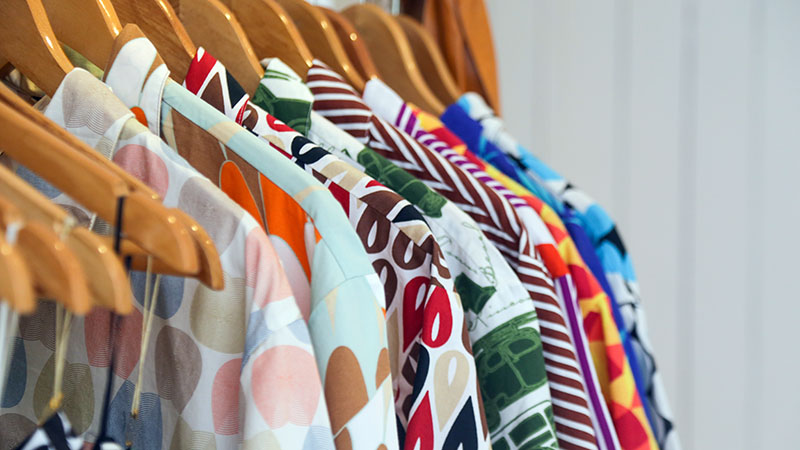 1. Lightweight & Long-sleeved Shirts & Pants
It's important to cover up as much of your skin as possible when spending time outdoors. When selecting clothing, avoid fabrics with a loose or open weave, such as lace. In addition, dark colors offer more protection than light colors. For example, a long-sleeved denim shirt provides an SPF of about 1,700, while a white t-shirt provides an SPF of about 7. In addition, if you're at the beach or pool, keep in mind that dry clothing offers more sun protection than wet clothing. For more effective sun protection, select clothing with an ultraviolet protection factor (UPF) number on the label.
2. Sunglasses with UV Protection
Sunglasses are an important part of your sun-protective wardrobe. When purchasing sunglasses, always look for lenses that offer UV protection. Lenses that appear dark do not necessarily offer UV protection, so make sure to read the label before purchasing. In addition, large-framed or wraparound sunglasses offer more sun protection than aviators, for example, so be sure to consider that when selecting your sunglasses.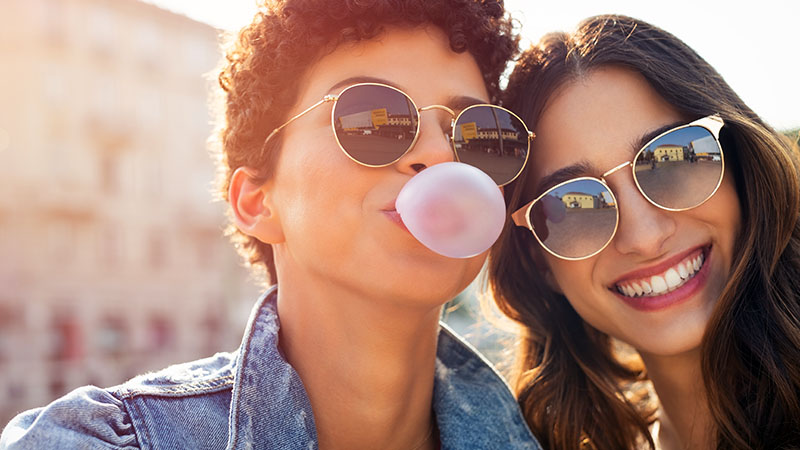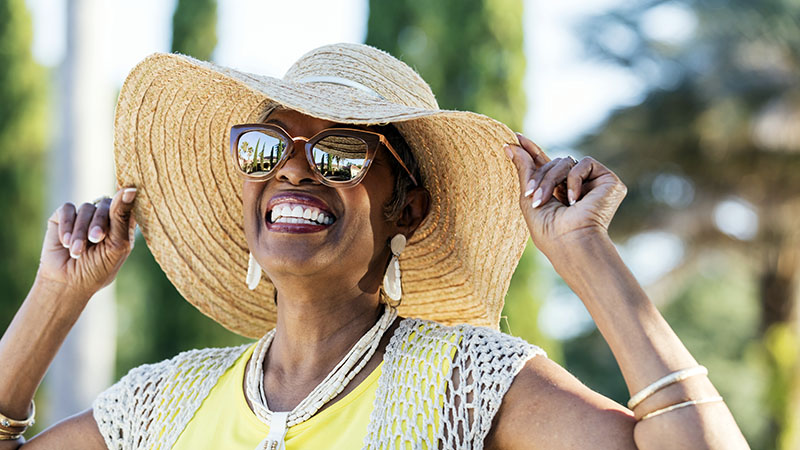 3. A Wide-brimmed Hat
A hat is a simple and effective way to cover up your face and neck. When selecting a hat, choose one that has a wide brim, which will protect your ears, as well as your head and neck. Avoid baseball hats or straw hats with holes, as these are not as effective in protecting you outdoors.
4. Shoes That Cover Your Feet
However, if you're wearing sandals or flip-flops or going barefoot, be sure to apply sunscreen to all exposed skin.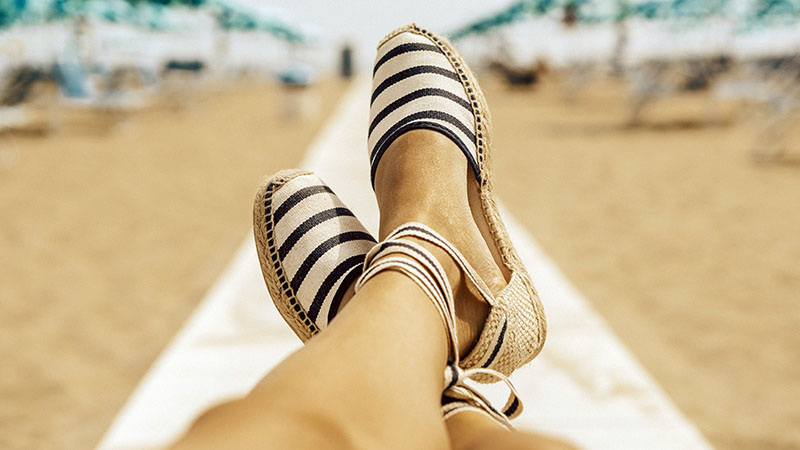 ---
Apply a broad-spectrum, water-resistant sunscreen with an SPF of 30 or higher
One confusing thing about SPF is the number that follows it. This number tells you how much UVB light (the burning rays) a sunscreen can filter out.
SPF 15: 93% of the sun's UVB rays
SPF 30: 97% of the sun's UVB rays
The AAD recommends using an SPF 30 or higher. It's important to know that no sunscreen can filter out 100% of the sun's UVB rays. That's why it's important to also seek shade and wear sun-protective clothing — such as a lightweight and long-sleeved shirt, pants, a wide-brimmed hat, and sunglasses with UV protection. For more effective protection, look for clothing with an ultraviolet protection factor (UPF) label.
Additional Resources
Here's some additional info from the American Academy of Dermatology
What to wear to protect your skin from the sun
How to decode sunscreen labels
5 common sunscreen mistakes-and how to avoid them