Located on the APCH campus in Kinder, LA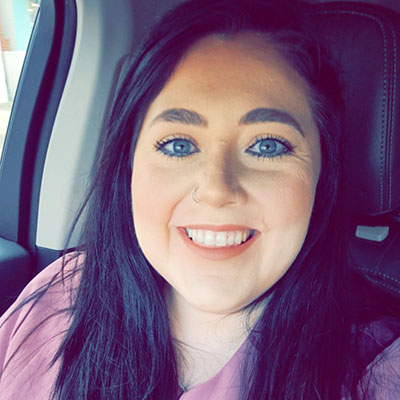 Sunnie Broussard, CMAP Specialist, has an office here on the APCH Campus. Sunnie's office is located in the building that was formerly the Rural Health Clinic. To access Sunnie's office, patients are encouraged to park on the North side of the building and enter through the door notated CMAP (back entrance of the former Rural Health Clinic Building). This is a collaboration between APCH and The Rapides Foundation.
Sunnie Broussard
Phone: (337) 998-8225
Fax: (337) 738-4691
Email: Sunnie@cmaprx.org
---
What is CMAP?
The Rapides Foundation in 2001 created the Cenla Medication Access Program (CMAP) in response to Community Health Assessments showing that among the barriers to healthcare access, the high cost of prescription medications impacted the greatest number of Central Louisiana adults. CMAP offers free or reduced-cost prescriptions to eligible clients. CMAP also provides education on the importance of appropriate medication usage.
While CMAP administers other programs of The Rapides Foundation, its focus on medication access continues to grow and evolve to meet the needs of the community. Today, CMAP is offered statewide, providing free medications to eligible individuals through its Patient Assistance Program and its Central Fill Pharmacy.
Patient Assistance Program specialists work closely with rural clinics and primary care practices to provide patients' prescriptions, and CMAP is able to expand its pharmaceutical offerings through its Central Fill Pharmacy and partnerships with pharmaceutical companies.
Eligibility Requirements
Client must reside in Louisiana
Income must be at or below 300% Federal Poverty Level
Client must not have any private insurance prescription coverage or Medicaid prescription coverage
Medicare clients are eligible!
Client must be 18 years of age or older
CMAP also administers other projects for The Rapides Foundation: the Cancer Screening Project, which helps residents get access to free medical screenings for breast, colorectal and cervical cancers; CMAP Extra, a prescription card program that offers reduced rates on some medications; the Smoking Cessation Trust, which offers cessation counseling to eligible tobacco users; the Healthy Lifestyle Program, which provides one-on-one nutrition and physical activity counseling to patients referred by their doctors; and the Prevent T2 Diabetes Prevention Program, which is a program that is part of the National Diabetes Prevention Program, led by the Centers for Disease Control and Prevention. The Central Louisiana groups will be led by Healthy Lifestyle Program staff, who have been trained to use the CDC-approved PreventT2 curriculum and have the knowledge and skills needed to effectively deliver the program.
Medical access services provided by CMAP are offered statewide. Other CMAP services – the Healthy Lifestyle Program, Cancer Screening Project and Smoking Cessation Trust – are offered to people who reside in The Rapides Foundation's nine-parish service area.
Winn Parish
Natchitoches Parish
Grant Parish
Catahoula Parish
LaSalle Parish
Rapides Parish
Avoyelles Parish
Vernon Parish
Allen Parish
Everything we offer is FREE!
Our Cancer Screening Project's mobile unit will be in Allen Parish at the Allen Parish Hospital on July 25th and 26th to provide free Mammograms and Cervical Screenings to eligible patients by appointment only. For more information or to schedule, please call Kayla Edwards at (318) 767-3027.
Allen Parish residents looking for more information on CMAP or any of our programs can contact:
Sunnie Broussard
Phone: (337) 998-8225
Fax: (337) 738-4691
Email: Sunnie@cmaprx.org
---
More about the Rapides Foundation & CMAP
Foundation - Website | Twitter | YouTube
CMAP - Website | Facebook | Pinterest