News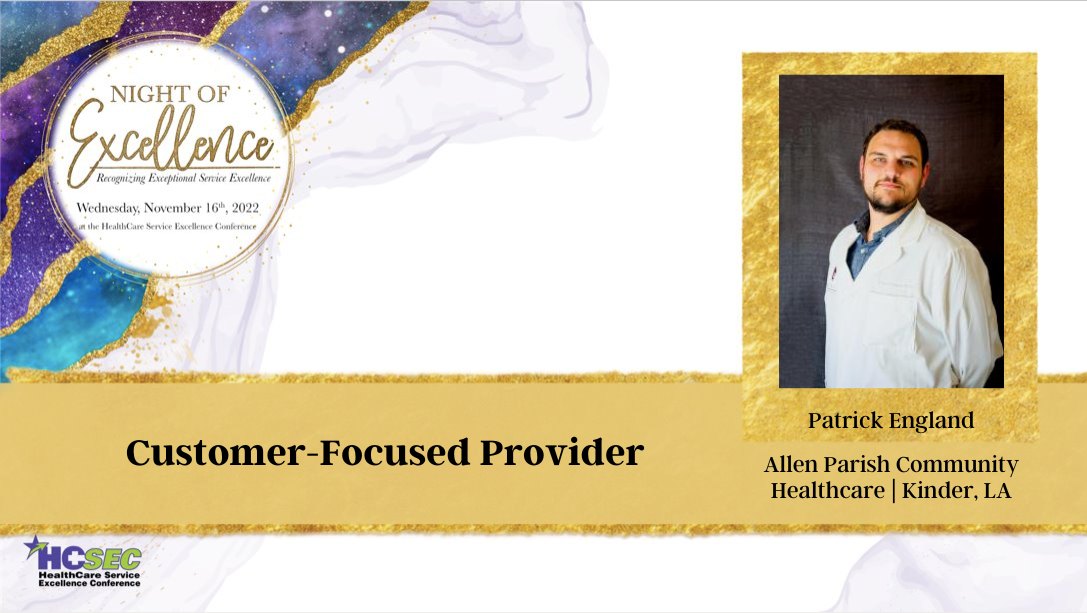 The Summit Awards presented at the Healthcare Service Excellence Conference are our way of expressing gratitude and pride for our Service Excellence Initiative clients, rewarding both individuals and teams involved in the journey to a CMS 5-star rating and overall culture of kindness.
Allen Parish is proud to announce that it has been named a 2022 Human Experience (HX) Guardian of Excellence Award® winner by Press Ganey, the global leader in healthcare experience solutions and services. This award is part of Press Ganey's annual ranking of the top hospitals and health systems in the country, according to performance in patient experience.
The Office of Governor John Bel Edwards reports the impact of Medicaid expansion on Louisiana's budget and economy over the last seven years. Edwards took official action to expand Medicaid via executive order on his first full day in office in 2016.
We are thrilled to announce that our organization has received a 4 Star Ranking from the National Rural Rating System. This prestigious ranking is a testament to the hard work and dedication of our entire team, and it underscores our commitment to providing high-quality healthcare services.
This 4 Star Ranking is particularly meaningful because it reflects the real-world experiences of our patients. The NRRS evaluates healthcare organizations based on a range of factors, including patient satisfaction and clinical quality. By achieving a 4 Star Ranking, we have demonstrated that we are meeting the needs of our patients and delivering care that is both effective and high-quality.
We are honored to receive this recognition, and we will continue to strive for excellence in all aspects of our work. Thank you to the NRRS for this honor, and thank you to all our patients for entrusting us with your healthcare needs.
The Summit Award is the highest award of excellence presented at the HealthCare Service Excellence Conference. It is awarded to qualified, innovative, and progressive individuals, teams, and healthcare facilities who have made outstanding progress towards improving the patient experience and staff engagement. Individuals, teams, or organizations must be nominated to be eligible for a Summit Award.
In 2022, the Summit Awards committee received 271 nominations from 18 different healthcare organizations spanning 10 states. 79 of the nominees were chosen as Pinnacle Achievers (the best of the best), and 23 of those were presented the Summit Award at the Night of Excellence held on Wednesday, November 16, 2022.
The 2022 Summit Awards are presented by Custom Learning Systems during the annual HealthCare Service Excellence Conference. (www.customlearning.com) The HealthCare Service Excellence Conference is dedicated to delivering evidence-based solutions to help hospitals and other healthcare facilities improve the overall patient experience.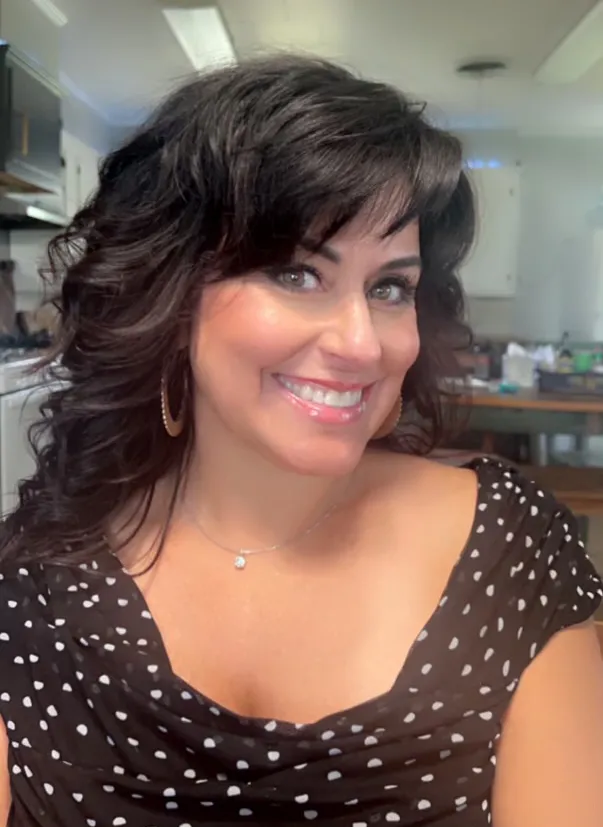 KINDER, LA – Allen Parish Community Healthcare is proud to announce the hiring of Kimberly Caldarera as Marketing Director and Community Champion.
As Marketing Director, Kimberly will oversee all marketing, communications, and social media for Allen Parish, as well as community outreach and public relations.
The position of Community Champion was created as part of the Delta Regional Community Health Systems Development (DRCHSD) Program. The purpose is to bring Allen Parish and the community together, and to elevate the community as a whole.
We are recognizing local population health champions for their outstanding work in healthcare at the 2022 Accountable Care Symposium.