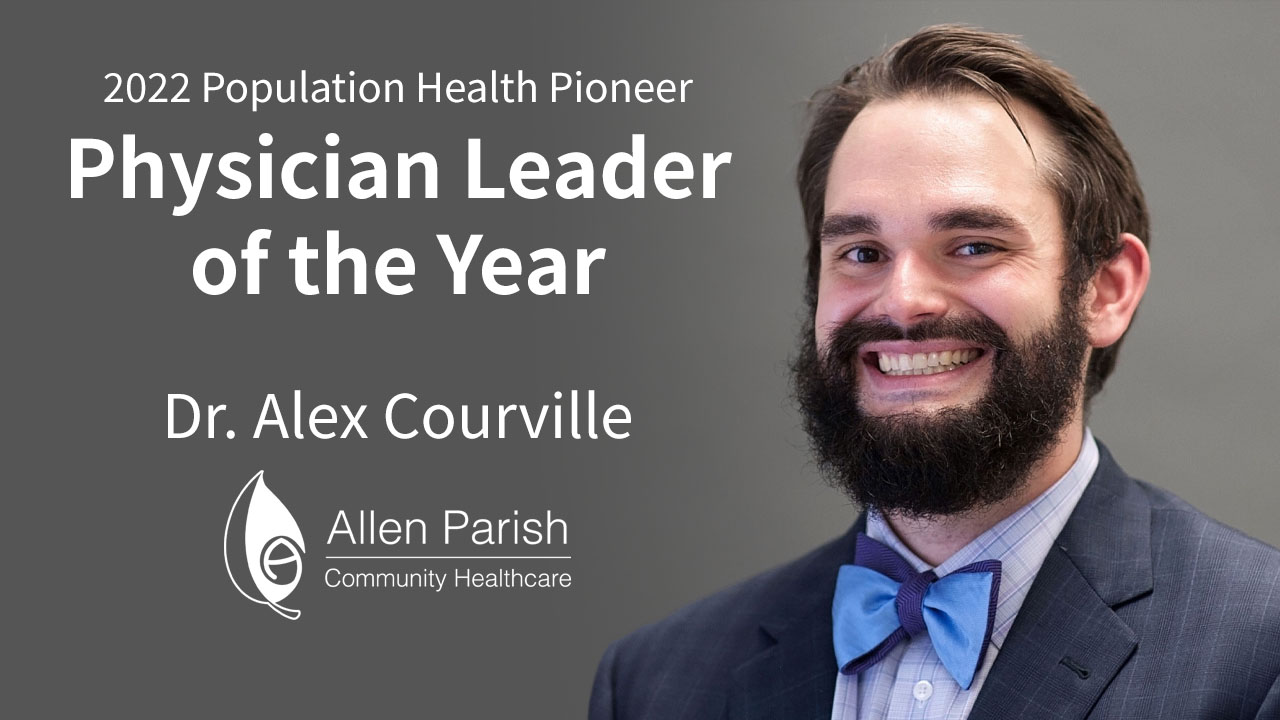 Dr. Alex Courville of Kinder has been nominated and selected as a 2022 Population Health Pioneer Award winner for Physician Leader of the Year. Dr. Courville was notified this month by Caravan Health, a part of Signify Health, of the honor bestowed upon him. He was invited to attend the 2022 Accountable Care Symposium in person to be recognized for his achievements with other industry leaders.
As a winner, Caravan Health said Courville is entitled to complmentary registration at the 2022 Accountable Care Symposium, which will be held May 25 and May 26, in San Diego, California. During the symposium Courville will receive a trophy highlighting his accomplishments in medicine and formal congratulations and recognition during the two-day program.
Alex Courville, MD was born and raised in Kinder, Louisiana and returned home after completing his training. He received his Bachelor's degree in biological sciences from Louisiana State University in Baton Rouge. He went on to earn his Doctor of Medicine from Louisiana State University School of Medicine in New Orleans.
Dr. Courville then completed his Residency in Family Medicine at LSU Family Medicine Residency in Lake Charles. He served as Chief Resident for two years.
Dr. Courville returned to his hometown to take over his family's medical practice to join his brother (Matthew Courville MD) in serving his community. Dr. Courville later joined Allen Parish Community Health Care.
Dr. Courville is dedicated to serving high quality care to his community. He is active in various community projects and church. He resides in Sugartown, Louisiana with his wife and two kids on their family farm. His hobby and obsession is gardening.
Practice Location
Rural Health Clinic
108 Sixth Avenue | Kinder, LA 70648
Hours: Mon - Fri, 7:30 a.m. to 5:30 p.m.
Make an Appointment
Email This email address is being protected from spambots. You need JavaScript enabled to view it.